1. Keep your door locked
For young professionals, shared living offers the perfect way to stay social while saving money on each month's rent. However, when you're sharing a home make sure you always lock the door before going out for the night.
Even if you trust your roommates, you may not know the friends they invite over. At the end of the day, it's better to be safe than sorry. Keep your door locked to avoid any uncomfortable and unsafe situation.
2. Put your valuables away
Most likely, you won't have any problems with your roommates. Yet, it's always a great idea to play it safe and look after your belongings. Make sure you always store away valuables; like your computer, phone, money, and jewellery.
I'm not asking you to purchase a safe or anything like that! Just clean after yourself in communal areas or working spaces, and put your possessions in your room. Not only will you keep your items safe but also your roommates will appreciate the effort you've made to keep the co-living spaces clean and tidy.
3. Keep your roommates updated
In a co-living situation, roommates are like your family, so it's time to start treating them like one — and take advantage of the situation. You need to keep your roommates updated on what you're up to. If you go away for the weekend make sure you let everyone know.
You don't want them to worry about where you are. On top of this, it also means that they'll be aware if anything goes wrong. Once again, like a lot of tips on this list, this probably won't happen to you.
4. Medical emergency cases
Moving to a new city can be tough, especially if it's your first time away from your home and family. This is why it's important to build a strong and trusting relationship with your communal living roommates.
Make sure everyone has your family's contact details, so they can contact them in case of an emergency. Also, if you have any medical issues, make sure you let everyone know.
5. Lay down some rules
Everyone joins a shared-living situation to have fun. However, it's essential to lay down some rules from day one to make sure everyone is on the same page.
If you have a reason to feel unsafe or uncomfortable, speak to the people you love with and let them know you are affected by these certain actions. Conflict under the same roof can escalate rapidly. So it's best to avoid having to encounter/create such situations.
6. Make yourself familiar with the area
When you're moving to a new area it's important to learn about the neighbourhood. This is where community managers are really useful. Talk to them and other people from the area for advice and safety tips. For instance, they might let you know of shady areas that you should avoid at night. This is a great way to make an informed decision about your safety.
7. Know your roommates
This next one might be tough to judge right off the bat but a meet-and-greet is a nice way to get to know potential roommates. However, if you find a place through a real estate agency they will usually do a background check.
By finding a co-living home with a company you will be 100% confident that your brand-new co-living neighbours are trustworthy!
8. Your Payments
Make sure you get an invoice for the payments you are making. The invoice should contain:
Name and address of the place
Date (and time)
The items you pay for (room XYZ from date to date) and the amount
The fiscal registration number of the business (e.g. M31413013K)
See to pay with credit card. A serious and honest business owner will always offer that option.
Accommodation and tourism businesses in Albania need to be registered and undergo regular checks for facilities, fire safety and general condition. You should see a fire extinguisher somewhere in the building and fire blankets in the kitchen.
The registration certificate of the business has to be on display and looks somewhat like this: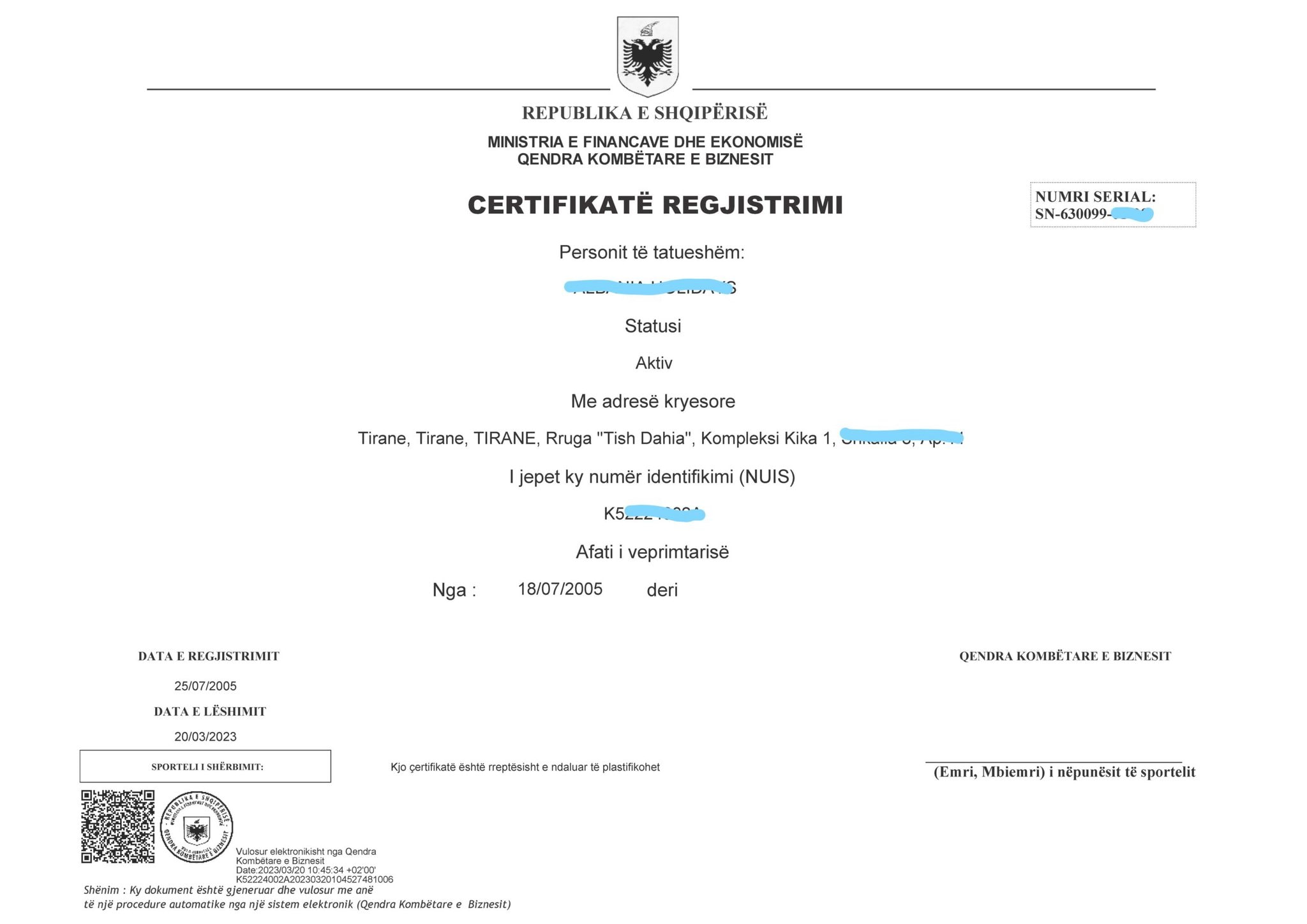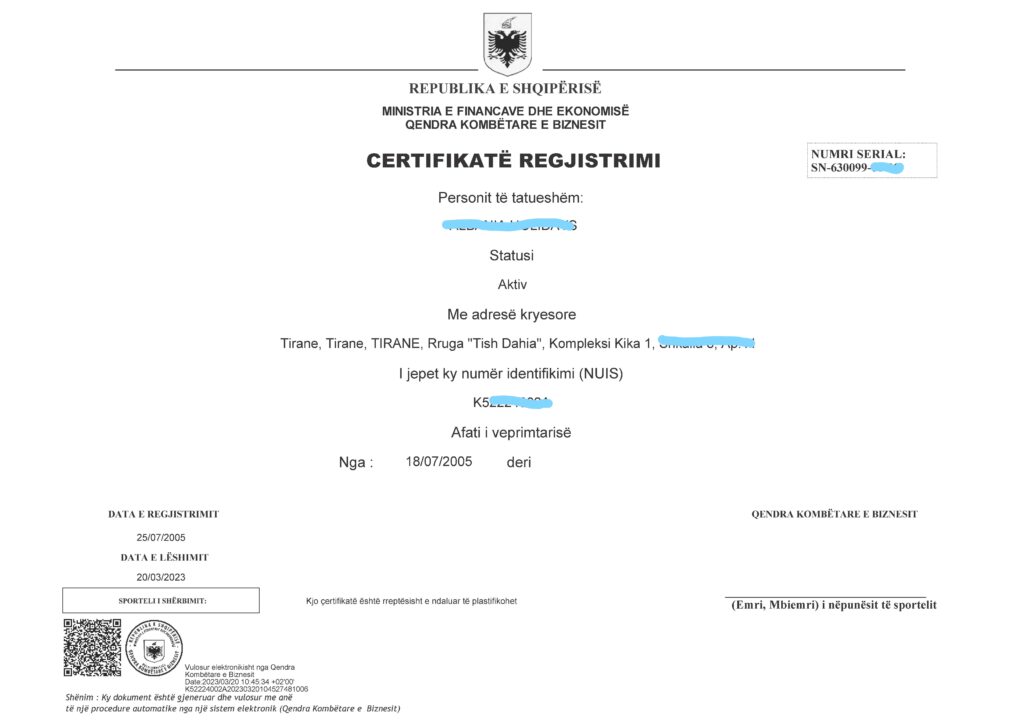 9. The Emergency exit
When you first move into a co-living space, memorize the emergency exit procedure. You're in an unfamiliar building and area, which could be confusing if you're in an emergency.
Be prepared and aware, to keep you and your roommates safe. This tip might seem a little crazy but better safe than sorry.